When will Julio Jones be traded? NFL Network's Ian Rapoport Describes Timeline For Falcons To Move On Top Of WR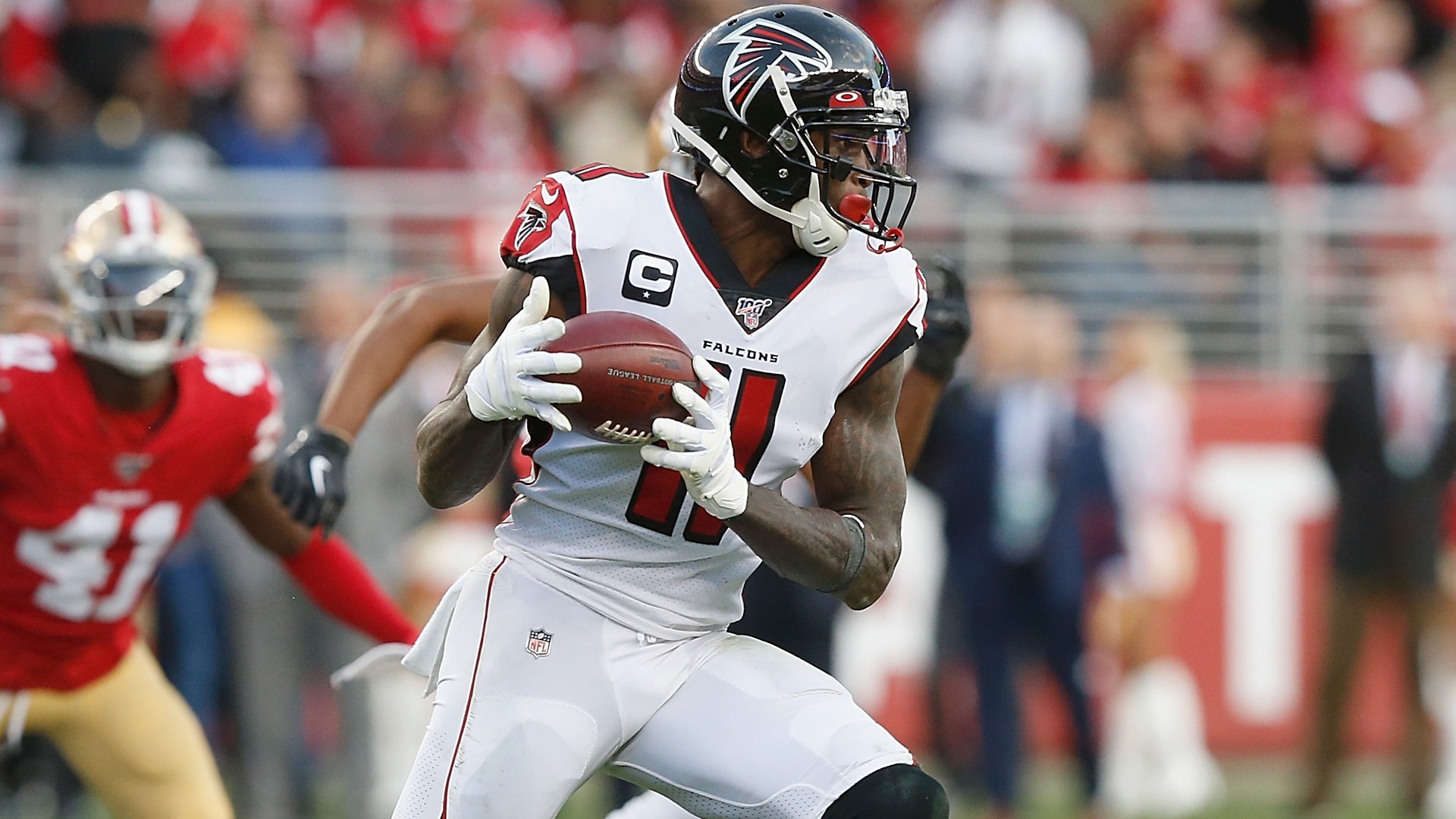 The Falcons are likely to pass their top receiver, Julio Jones. At this point, it's just a matter of when.
But NFL Network's Ian Rapoport reports that there is "no real deadline" to make a deal.
AFTER: How much will it cost to land Julio Jones?
In a recent appearance on "The Rich Eisen Show"Rapoport discussed a potential timeline for a Jones deal. And simply, there isn't one in place at the moment.
The strange thing about [a] July [Jones trade] – it is possible that it will be done this week – but there is no real deadline before the training camp. If the Falcons are like, we've got to get a first round pick. We won't trade him unless we get a first round pick, so they might not trade him until July 27 or something.
It is a reasonable period of time to make a deal inside. As Eisen and Rapoport discussed on the series, the Falcons don't have any rookies on contract yet, so the last one they could reasonably expect to sign them is right before training camp.
If the rookies are not under contract at this point, they cannot attend training camp. However, they can participate in OTAs and a rookie minicamp without signing a contract.
So, this is why the approximate July 27 deadline would be the last possibility for a potential Jones trade.
IYER: Best landing spot for Julio Jones amid business rumors
Rapoport has acknowledged on several occasions that an exchange could take place as early as this week. However, unless the Falcons create some sort of artificial deadline, they could hang in there and try to get their preferred compensation for Jones.
I'd be a little surprised if something isn't done before training camp, but other than that, it's really any deadline they decide to create. For example, they might tell the teams that we have to do it this week, so get your best offer, then make your best offer because we'll trade it. I did not hear that this had happened. Otherwise, it's kind of a wait to see if anything spurs movement in a trading market that seems pretty fleshed out. I don't feel like it really accelerated anywhere.
Basically at this point everything with Jones seems like a game of waiting. There would be several contenders for the old All-Pro, including the Patriots, Titans and Seahawks.
It's just a question of whether Atlanta can the first round pick he wants for him – or whether they will have to settle for less.
The Falcons have just under two months to answer that question.