Twitter roasts Bucks Giannis Antetokounmpo and Mike Budenholzer in Nets rout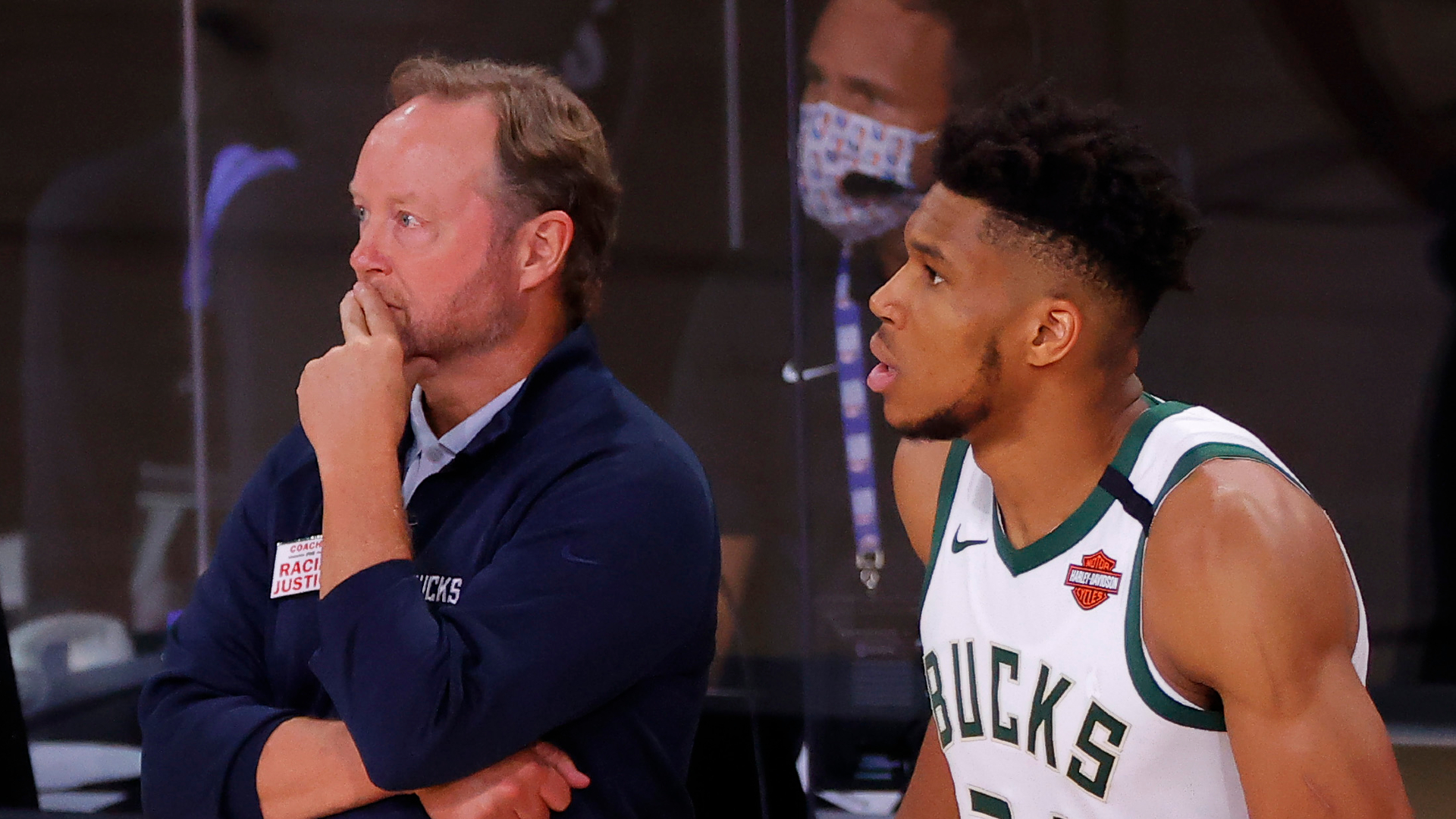 Bucks superstar Giannis Antetokounmpo plays decidedly non-MVP basketball in Milwaukee's second game against the Nets.
Brooklyn took a 65-41 halftime lead in Monday's game, led by a 21-point effort from Kevin Durant. Antetokounmpo, meanwhile, scored a meager six points on 3 of 8 shots in the 18 minutes played in the first half – good for the fourth among the starters. Even Bryn Forbes, coming off the bench, had more points (seven) than the reigning NBA MVP.
The Nets are among the favorites to advance to the NBA Finals in 2021, but it's still absurd to watch a team, without James harden, completely dismantle Antetokounmpo and the Bucks. Especially in what looks like a must-see match for Milwaukee, already led 1-0 in the series.
AFTER: How long has James Harden been away? Injury timeline, return date, latest updates on Nets guard
Unfortunately for Bucks fans, it was obvious that Antetokounmpo's start would be in a long day at the start of the first quarter, as Durant empowered him to give Brooklyn a 12-7 lead:
Then Kyrie Irving stopped on a dime, in transition, to send Antetokounmpo to fly out of futility.
Following this, Blake Griffin posted the Greek Freak to give Brooklyn a 52-31 lead:
Not great for the Milwaukee devotees. And there is still a whole half to play. Understandably, Twitter had a calm and measured response to Antetokounmpo's poor exit (that's sarcasm, by the way). Mercurial social media completely roasted Antetokounmpo as well as Bucks coach Mike Budenholzer: