A fast racing bike game
Impulse GP – Super Bike Racing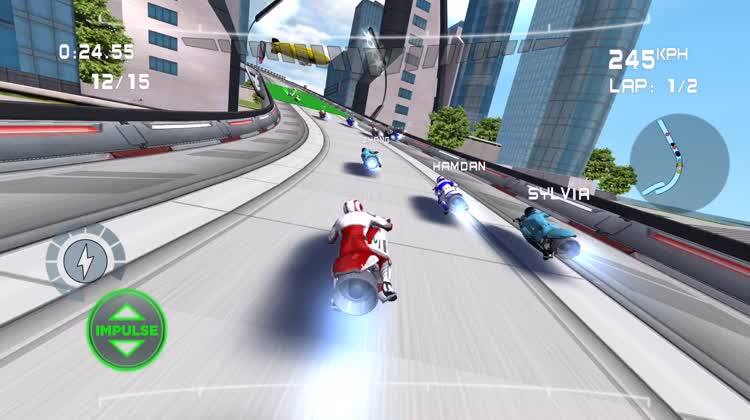 For those who like tons of speed with special zones to gain even more speed.
Impulse GP is a racing game that depends on the skill and precision of the player to be successful. The game takes place in an almost futuristic world with super fast bikes and challenging circuits with opposing racers. You will need to be precise and timely in order to cut the seconds off your previous times and beat the opposition.
Why we love it
If you love car racing, you will love this game. Unlike other games which focus on action and power ups, this game is all about racing and skill. It's challenging, innovative and fun to play.
For those who…
I love the speed and excitement of demanding runners
Enjoy runners with new mechanics
Like the futuristic style
Not for those who …
Prefer puzzle games
Avoid quick actions