Kevin Garnett slams Kyrie Irving for trampling Celtics logo: 'you can't do that'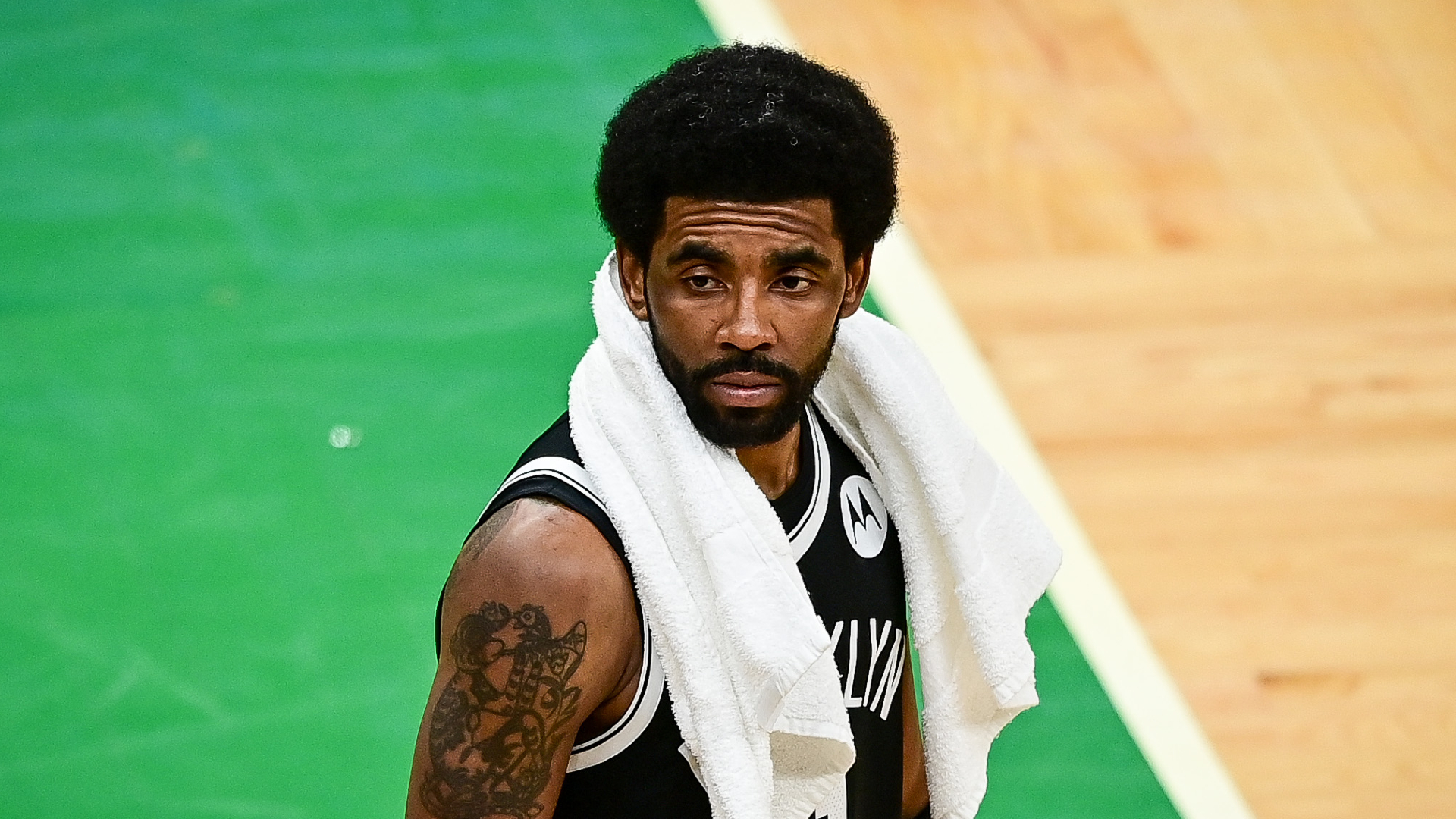 Kyrie Irving faces even more criticism for trampling on the Celtics' half-court logo after their win in Game 4 on Sunday – this time from the Basketball Hall of Famer and former Celtic Kevin Garnett.
A screenshot captured by Jay King, Celtics reporter for The Athletic, showed an Instagram story of Garnett criticizing Irving for the action. Garnett played six seasons in Boston, from 2007 to 2013, winning five-time star status for the Celtics and winning the 2008 NBA Finals in his first season there. Irving played in Boston for two seasons, from 2017-19.
AFTER: Irving and Kevin Durant talk about Celtics fan who threw a bottle
"So no one is going to say anything about 'LUCKY?' Stomping," the post read. "We're just going to act like we haven't seen this.
"You can't do this," the message continued. "It's not coo (sic) at any level. … We all have to be better. …"
According to the screenshot, it looks like Garnett will be posted on Monday at 12:15 p.m. ET. It is not known if he knew at the time that a fan – who was wearing a Garnett jersey – had launched a water fight to the star of Brooklyn leaving the arena. Below is the video of Irving stomping on the Celtics logo, known to fans as Lucky the Leprechaun:
Irving, who said he hoped to avoid it all "subtle racism" as the series headed to Boston, sounded after the fan – who has since been accused of assault and battery – threw the bottle at him.
"It's unfortunate that sport has gotten to a lot of these kinds of crossroads where you see a lot of old ways of doing things," Irving told reporters after the game. "It has been so in history in terms of entertainment, performers, and sports for a long time, just underlying racism and treating people as if they were in a human zoo."
The series returns to Brooklyn on Tuesday. The game kicks off at 7:30 p.m. ET with the Nets holding a 3-1 lead.