Clutch ranks iCoderz Solutions among the top 2021 application development companies in India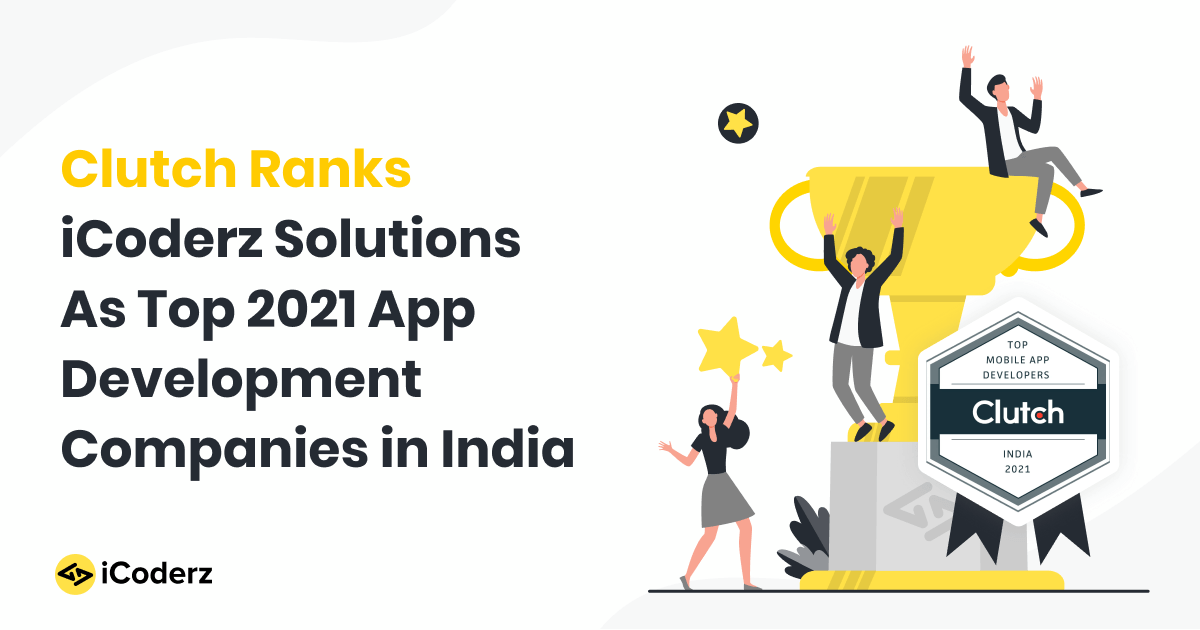 In 2021, the use of mobile devices has become essential in the daily life of many people. While this dependence on mobile use is steadily increasing, mobile app development trends continue to become more innovative. In this busy day, more and more people are relying on mobile software for their convenience.
Here at iCoderz Solutions Pvt. Ltd., we create on-demand mobile solutions for groceries, alcoholic beverages, pharmacy orders and deliveries. We help SMBs create a platform for their customers to access their services anytime, anywhere. Having been in this game since 2009, we have built a team of experienced professionals who can accurately capture your product vision and add more to it.
As we develop creative solutions for our clients, we are delighted to announce that we have been named one of the best application development companies in India. Clutch 2021 research shows as iCoderz Solutions Pvt. Ltd. is one of the most successful developers in our region and we are honored to receive this award.
"It gives us immense pleasure and great excitement that we have been chosen as one of the best web and mobile app developers in US and India by Clutch! "
– Ashish Sudra, CEO of ICoderz solutions
Clutch is the leading rating and review platform for IT, marketing and business service providers for the uninitiated. Every month, more than half a million buyers and sellers of services use the Clutch platform and the user base grows by more than 50% per year.
Clutch was recognized by Inc. Magazine as one of the 500 Fastest Growing Companies in the United States and was ranked among the Top 50 Start-ups by LinkedIn.
We are grateful to our amazing customers who not only supported us on this journey but also took their time to leave us genuine feedback on the Clutch platform. Be sure to check them out for an in-depth analysis of what it means to work with our team.
Customers have always remembered iCoderz Solutions for its engaging on-demand delivery solutions. The company has crafted an incredible single and multi-vendor food delivery solutions to help business owners easily manage their delivery operations. They also have their YouTube channel to help customers understand various features and modules of the food delivery app.
Are you looking for an award-winning team to develop your mobile application? Get in touch with us today!